[Part 1: Why no poo?] [Part 2: Becoming a dirty, dirty hippie]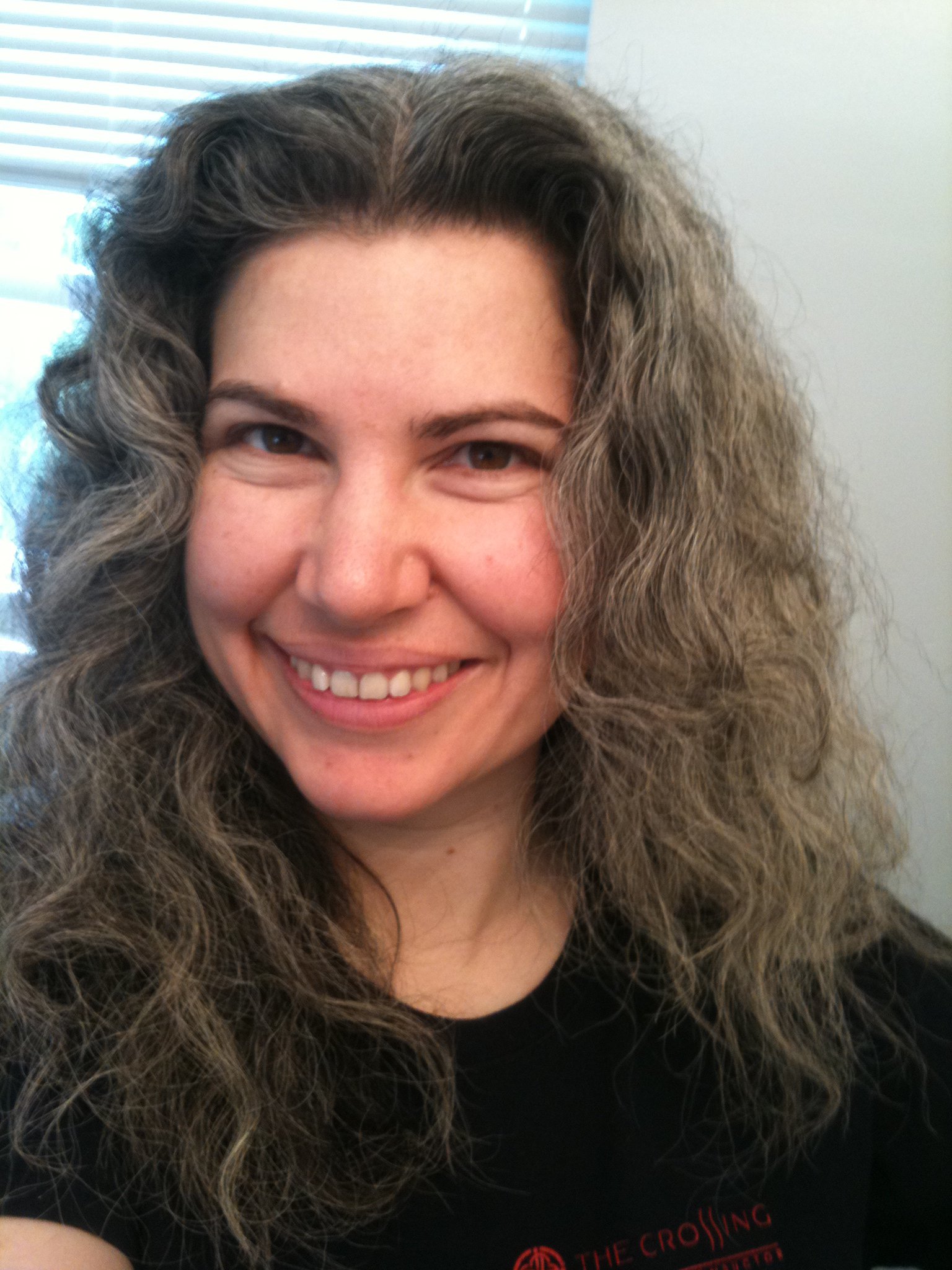 Throughout the week-long detox period, my hair continued to frizz, although some of the curls were coming back on their own. But it's difficult to style your hair when you know that whenever you touch it, your curls are going to fall apart and become big old frizzballs. Luckily, the weather was helping me; I knew I was going to have to put my hair up every day because of the heat, so I kept my hair bound in braids, which I thinkhelped trap moisture in my hair.
I read through the Terressentials instructions again and saw that people with my hair type (wavy, coarse, salt & pepper) should use not the fragrance free hair wash that I was using, but one of the washes with some essential oils added. Luckily I had also bought samples of the Lavender Garden and Sultry Spice hair washes, so I started using those. Just that little bit of essential oil made it so much easier to run my hands through my hair in the shower. I was pretty amazed. And it smelled nice, too (although, as my husband pointed out, it still didn't smell like me).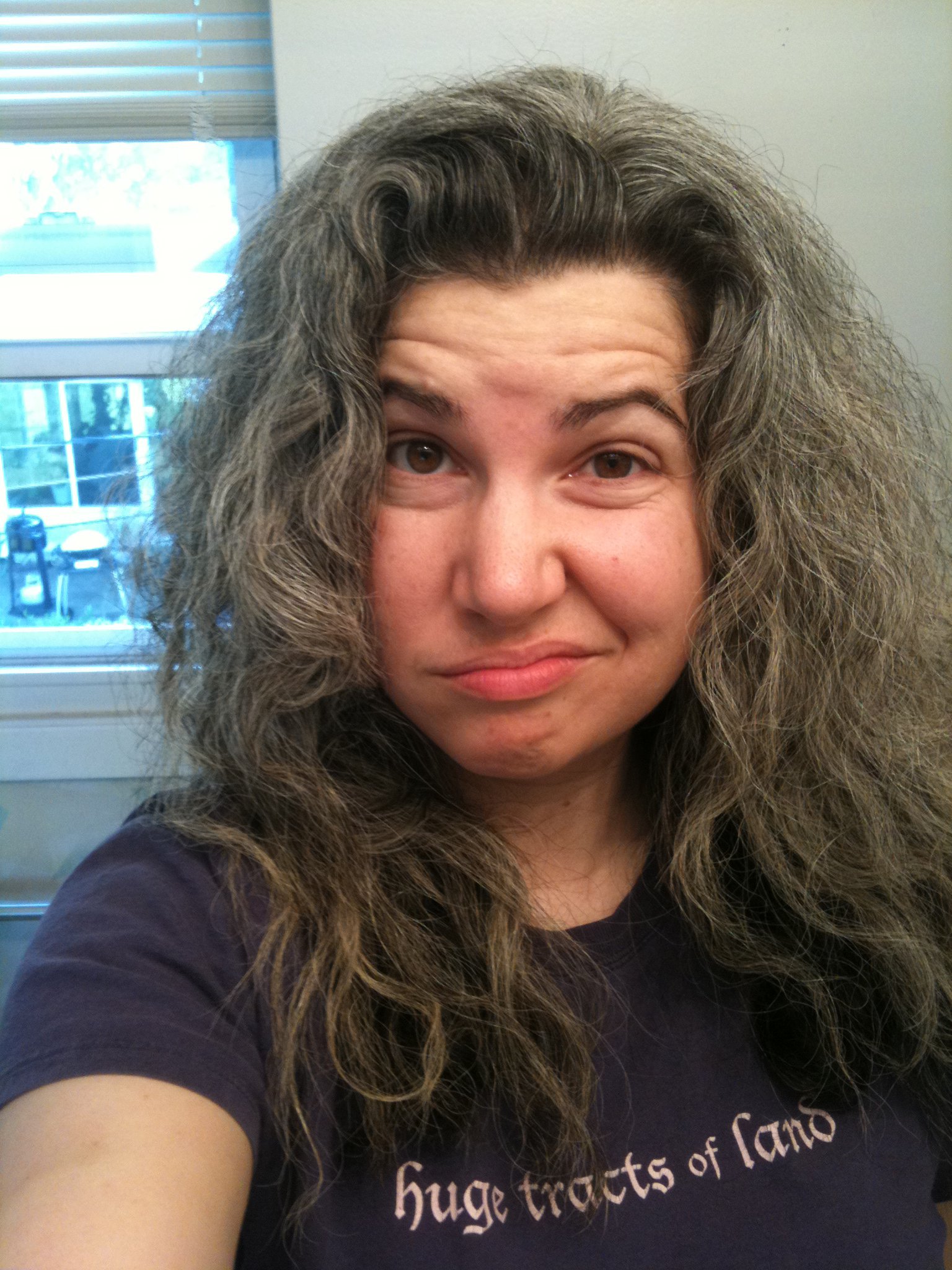 Still, once my hair dried, it would get frizzy again, and I was beginning to get a little skeptical about the whole process.
Morroccan Oil
I was talking over my hair woes with my friend Becky, who recommended to me that I use Morroccan Oil. "It does have some synthetic chemicals in it," she said, "but it's really great for my hair. I only use a tiny bit each day, and it keeps my hair from frizzing. I love it."
She gave me a tiny bottle of it, just to try for myself and see if I like it.
At this point, I was willing to try anything to get rid of the frizz (because I'm impatient like that), so I put some in my hair the next day.
Bad idea! First of all, I started out with a very small amount and ran it through my hair with my fingers. The trouble is, I have a LOT of hair. That little bit may have made a few strands nice and shiny and moist, but did nothing for the rest of my hair. And the more I ran my hands through my hair, the frizzier it got. I tried using a little bit more oil for more coverage, but with no good effect. I gave up and braided my hair. Again.
Secondly, the smell was very musky, and not my favorite at all. It made me feel a little woozy and I was sneezing all day long, which makes me think I was allergic to something in the product. I checked the ingredients.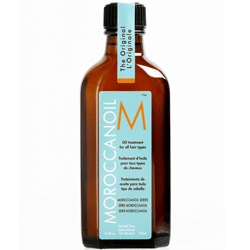 Cyclopentasiloxane, Dimethicone, Cyclomethicone, Butylphenyl Methylpropional, Argania Spinoza Kernel Oil (Aragan Oil), Linseed Extract (Linum Usitatissimum), Fragrance (Supplement), D&C Yellow 11, D&C Red 17, Coumarin, Benzyl Benzoate, Alpha Isomethyl Ionone.
Yikes! So much for being a tree-hugger. Then I read this blog about Morroccan Oil. I probably should have read that FIRST…but like I said, I'm impatient.
Coconut Oil
I clearly needed SOMETHING to moisturize my hair. After some research on the internet (and if you read it on the internet, it must be true, right?), I decided the next best way to control the frizz is with coconut oil.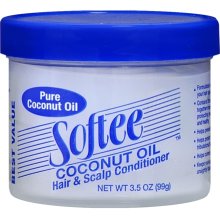 This stuff is wildly popular, especially amongst women with really kinky hair. I easily found a small jar of really cheap coconut oil at my local drug store and tried it out.
My first impressions just opening the jar: the smell was much nicer. It reminded me of Hawaii and my dad's coconut tanning oil. But I immediately thought of another friend who hates coconut…what if he stopped hanging out with me because of the way I smelled? I decided to take the risk and apply it to my hair.
This coconut oil was in a thick, solid, almost-gel form, which was easier to apply than the very thin Morroccan Oil. On the other hand, it was kind of goopy and got all over the place. My hair did not respond to the oil right away, but like most gels and mousses, it made my hair easy to style. I could create finger curls very easily. I was just hoping that my hair wouldn't dry all crunchy the way it does when you put gel in your hair.
When it dried, my hair was nice and soft. I was pleasantly surprised! But the next day in the shower, it was really sticky and hard to get my hands through my hair. I had to go through two washings with the mud hair wash to get my hair back to its natural state.
Confused, I looked at the jar again. The front says "Pure Coconut Oil," but the ingredient list says: Petrolatum, Coconut Oil (Cocos Nucifera), Jojoba Seed Oil (Simmondsia Chinensis), Paraffin, Mineral Oil, Fragrance, BHT.
Definitely not purely coconuts, and most of it not natural. The petrolatum and paraffin were probably what was making my hair so sticky.
Curse you, deceptive packaging! (I wish I wasn't so impatient. I need to start reading the labels BEFORE I stick stuff in my hair.)
I did find out later that there are coconut oils out there that are purely cold-pressed coconut oil, with no additives. But you can't get them at a drug store; you have to go to Whole Foods or the natural section of the grocery store. I might still try that kind when I'm done with the rest of my experimenting, but for now, my jar of Softee Coconut Oil has gone in the trash.
[Coming Up: Part 4 – What happens when you put vinegar in your hair]
Project No-Poo (Part 3): Conditionally Unconditioned