You see a lot of that phrase in Hawaii, particularly in menus or guidebooks: "ono kine" is a Pidgin phrase that roughly translates to "the most delicious thing." Much like the fish taco stands in Kauai, restaurateurs tend to exaggerate how good their food is.
I'm a foodie (read: food snob), so it takes a lot to actually impress me. Not that I don't like a little greasy spoon now and then, but when I'm on vacation, I pay particular attention to my meals because I'm there to enjoy myself, not just to avoid starvation.
A few places that we have visited so far that deserve some mention on this blog, for better or worse:
The trip isn't over yet, so I might have to do a sequel post…but I think 6 reviews is plenty for now.
We ate here for dinner on our first evening in town, since we had not yet bought provisions and were hungry. At first glance, this was a dive bar, complete with questionable live music from a Dave Matthews wanna-be blaring from the interior of the establishment. But we went in, mostly because it was the closest restaurant that was open.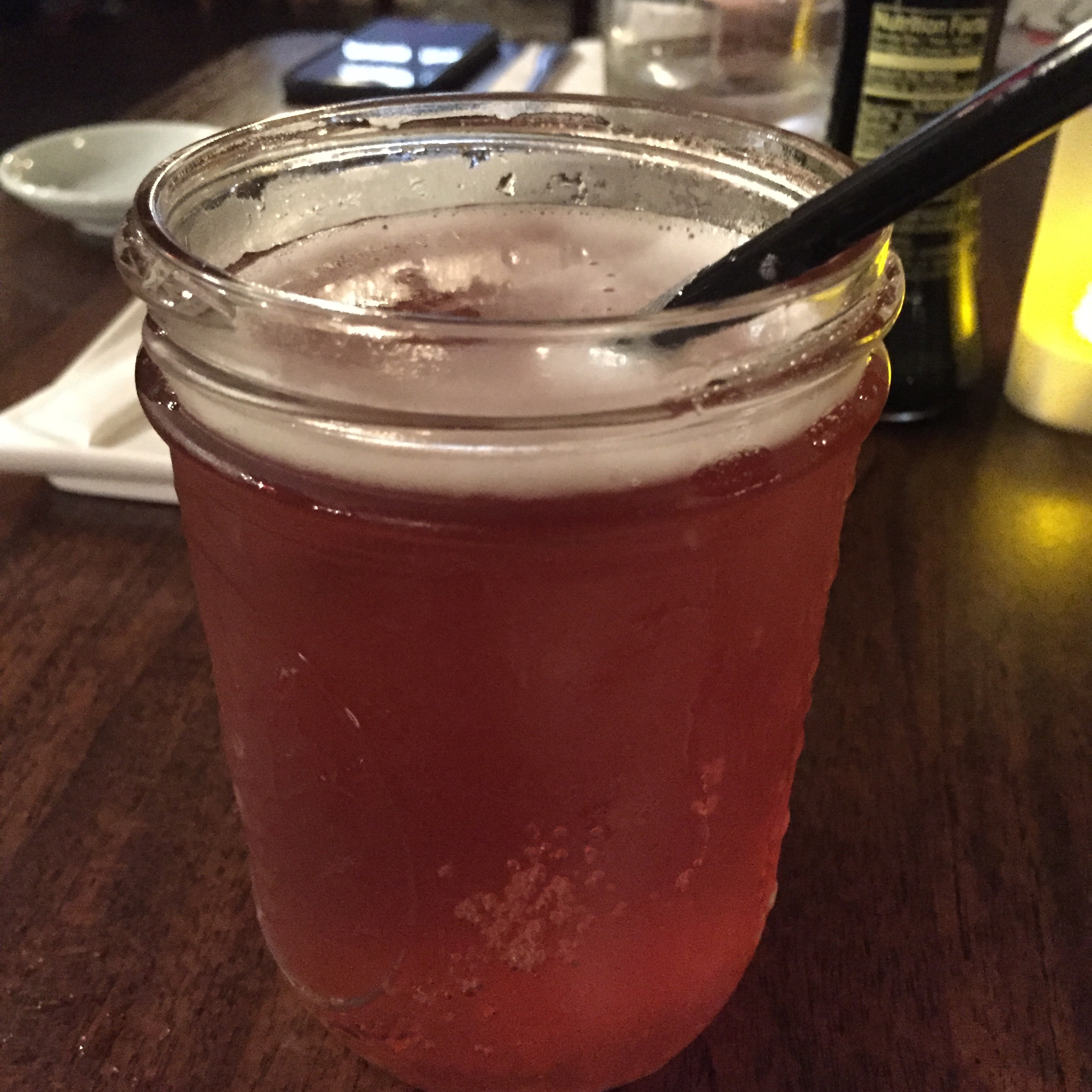 At our request, our host seated us as far away from the stage and speakers as possible, which also happened to be in the rather incongruous sushi bar portion of the restaurant. Curious, I tried the sushi, while Ray went with the ribs off the traditional menu. Surprisingly, the sushi was very well prepared (the sushi chefs, 10 feet away from us, took their jobs very seriously), as was the kombucha they offered (brewed in house, according to our host). I would not have expected such a gritty establishment to have such nuance and sophistication, but, as our host put it, "That's Maui for you."
We also visited for breakfast, which was only notable because their pancakes are as big as the plate, and certainly bigger than your face.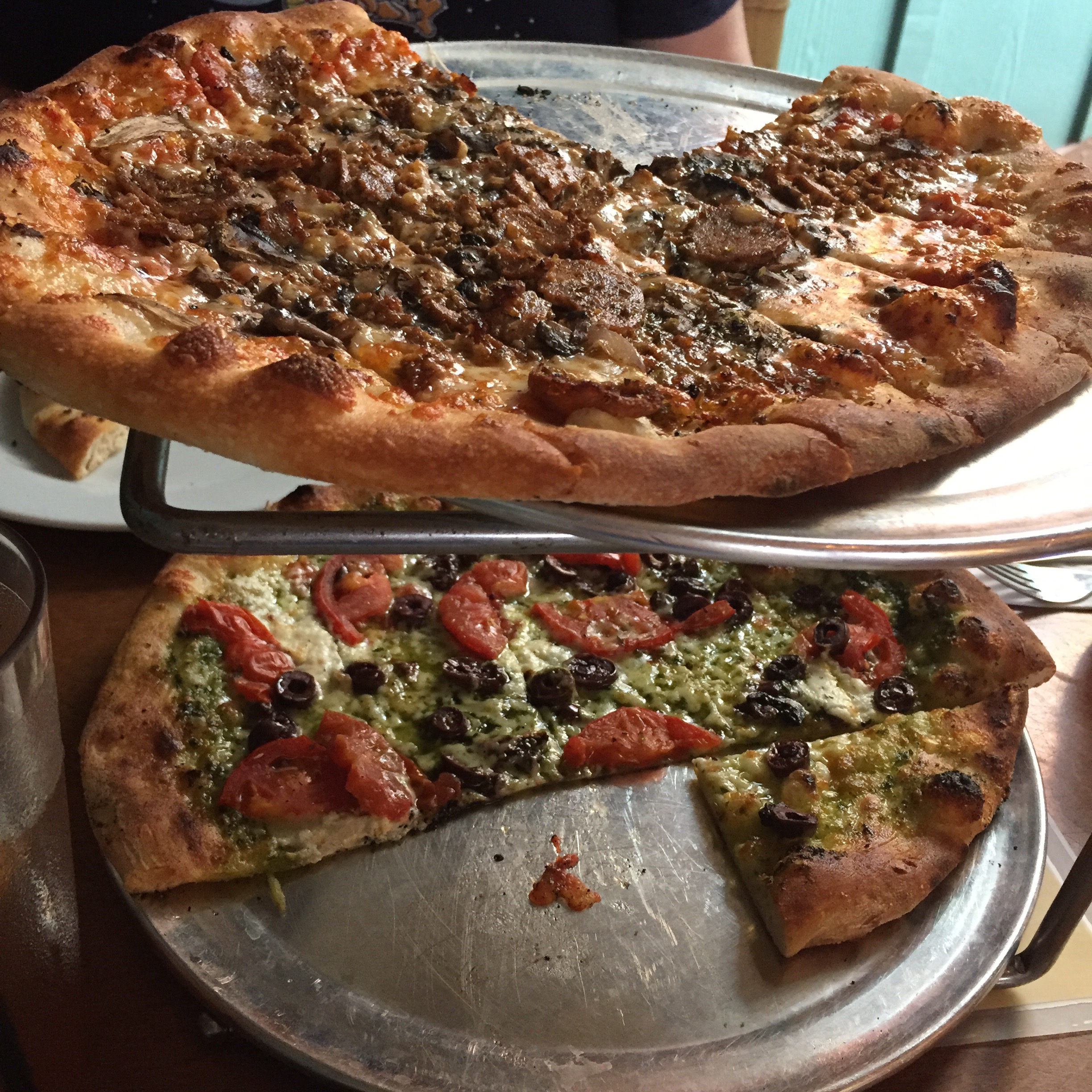 We were advised to go to this place at least once, but actually we have eaten there twice (and might go a third time, if I have anything to do with it). The flatbread (really, it's pizza, just prepared more like they do it in Italy) is baked in a clay oven, rather than brick. They use local ingredients wherever they can, and 10% of the profits go to a local charity. What's not to love? Oh, also, EVERYTHING ON THE MENU IS DELICIOUS.
At peak tourist season, you can do a little celebrity-spotting here, apparently. We didn't see anyone famous, but maybe that's because I was too focused on how yummy my food was.
I highly recommend visiting this place on the way to or from the summit at Haleakalā. Not only is it a good halfway point for those weary of driving the winding roads, but the food is always good, and the views are spectacular.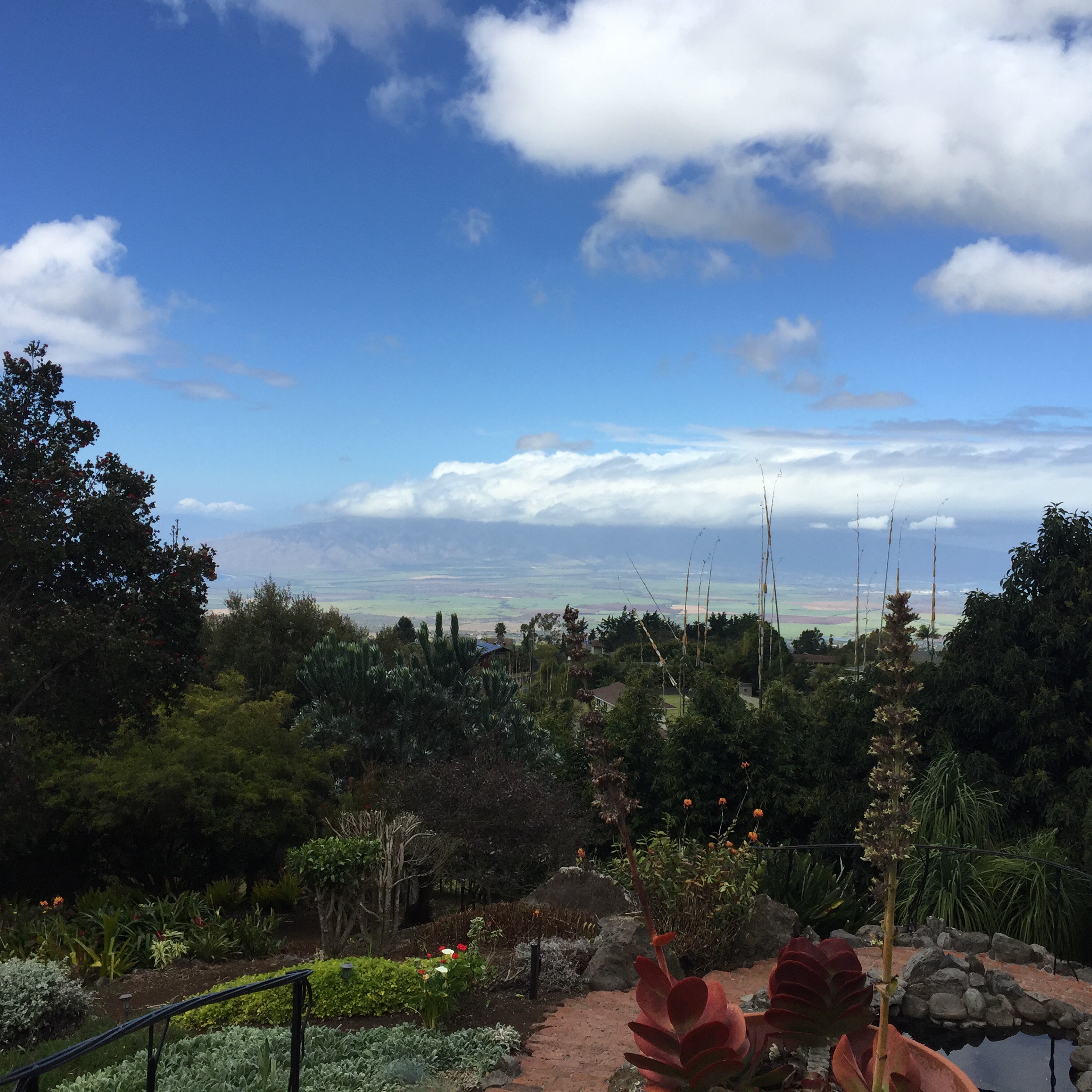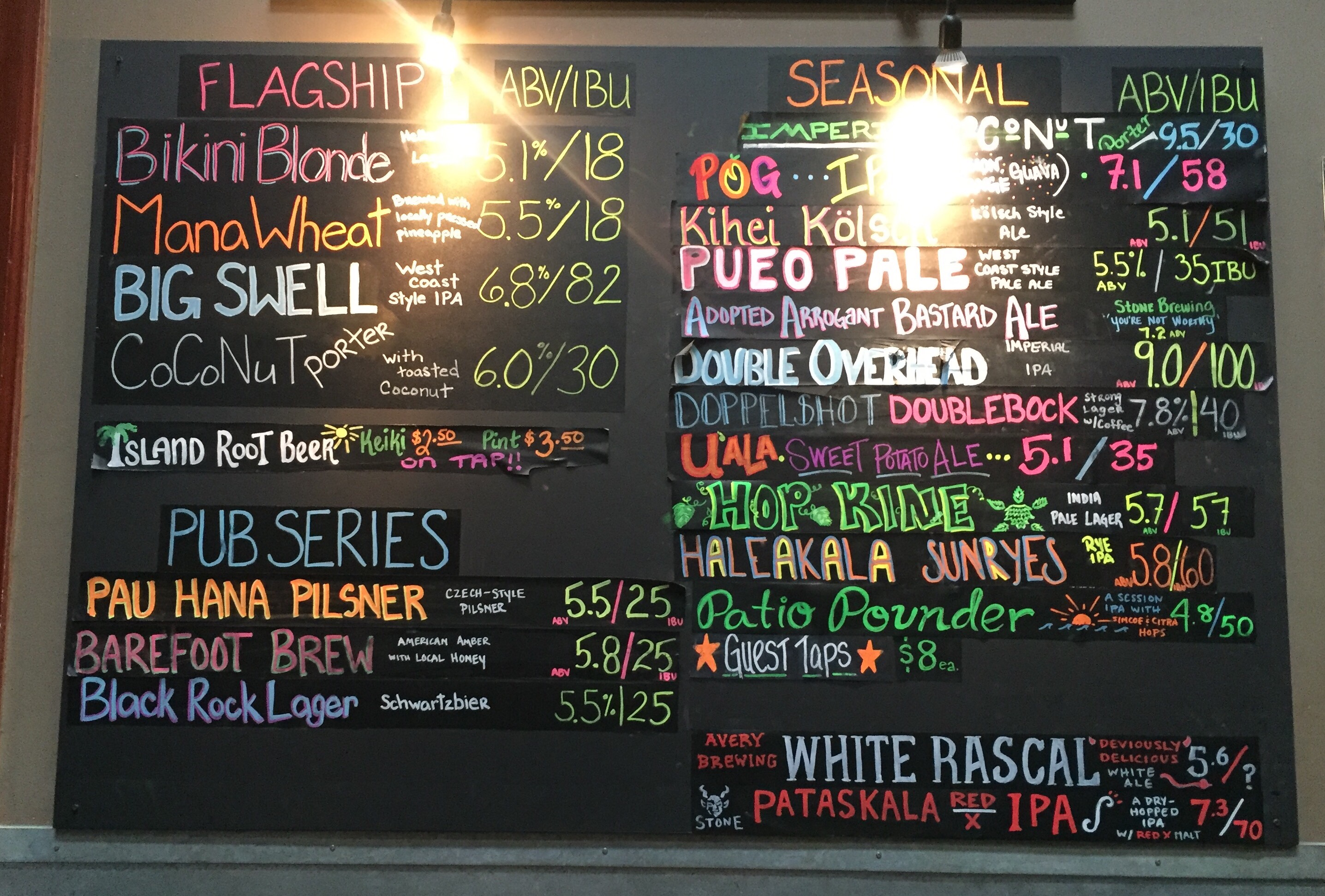 The last time we were in Maui, this place was fairly new. Back then, it had a trendy, up-and-coming atmosphere full of excitement. Now, the luster seems to have worn off, and the brewpub seems more like a chain restaurant catering to the resort crowd than local-brew-made-good. Maybe I'm too much of a romantic, but I'm much more likely to favor the spunky upstart craft breweries rather than the ones who cater to the lowest common denominator.
Our experience was also colored by the fact that our server was not very knowledgable about the beers at all. He couldn't answer some of our most basic questions, and hadn't even tried all of the beers on tap. So, that definitely left a bad taste in my mouth. The beer is still good; the food, less so.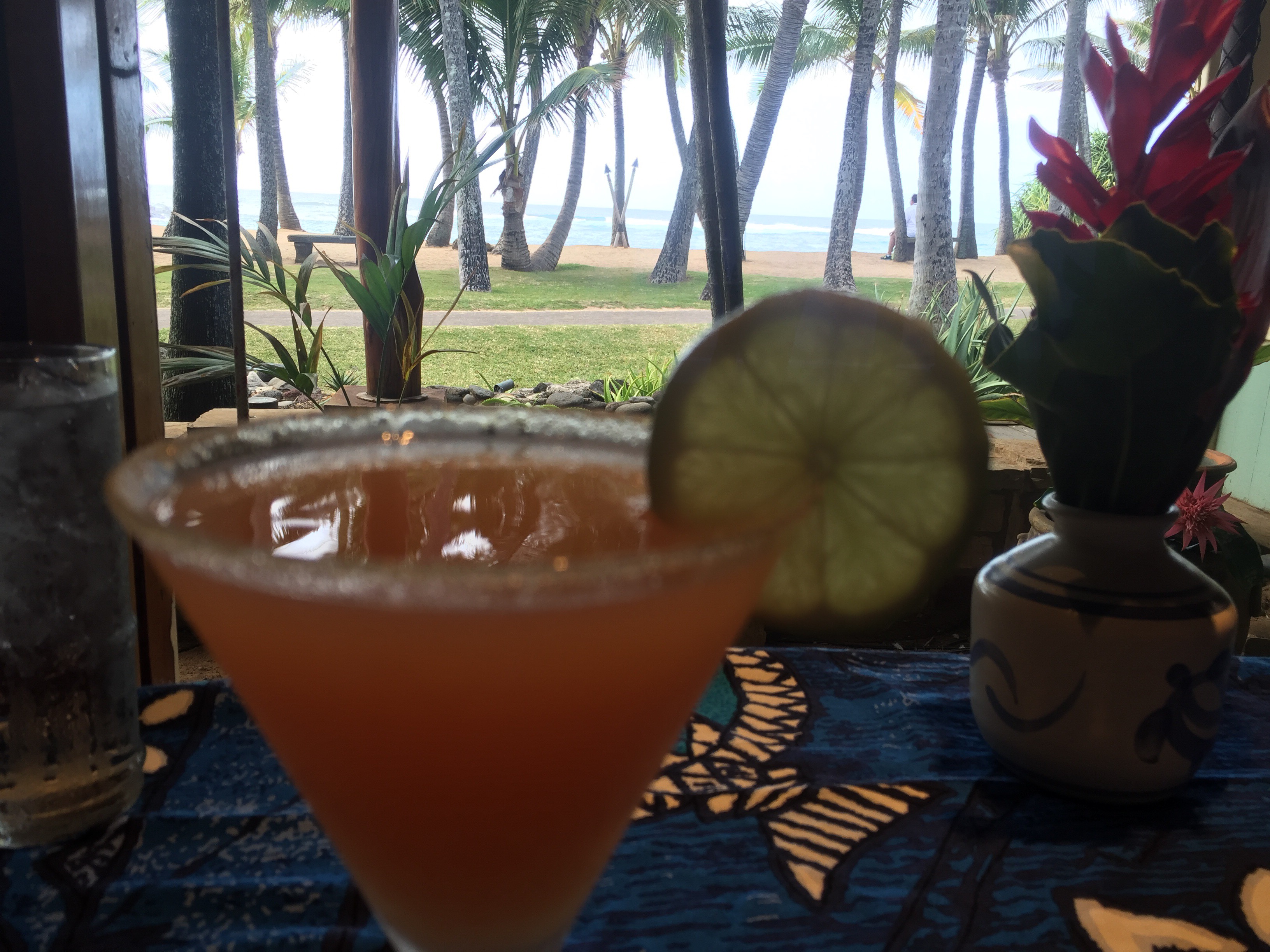 This one is a splurge, but it's worth it. The fine dining experience starts after you drop your car off with the valet, from the secluded cove lined with tiki torches to the friendly and respectful waitstaff. We managed to get a reservation (no mean feat, apparently*), and enjoyed our drinks, meal, and view for as long as we could.
The food was excellently prepared. Serious gourmet stuff. I never liked poi before; now that I have eaten the poi from Mama's Fish House, I am a poi believer. (Side note: apparently the poi that you get at luaus and other tourist events can be several days old and gets pretty acidic. Maybe that's why I never liked it).
Some people might look at the prices and say that no food is worth that much money. I say that the price includes not just the food, but the entire experience. And to me, that was worth it.
Also, the dessert. OMG. It doesn't matter which dessert you get, just get one.
*Pro tip: get a reservation early in the evening (ours was at 4:15 PM on Tuesday) and take two hours to eat so you can watch the sun set. Mid-week also seems to be a pretty good time for walk-ins…as we were leaving around 6:00, a couple drove up, and the hostess at the valet area told them there would be only a 30 minute wait.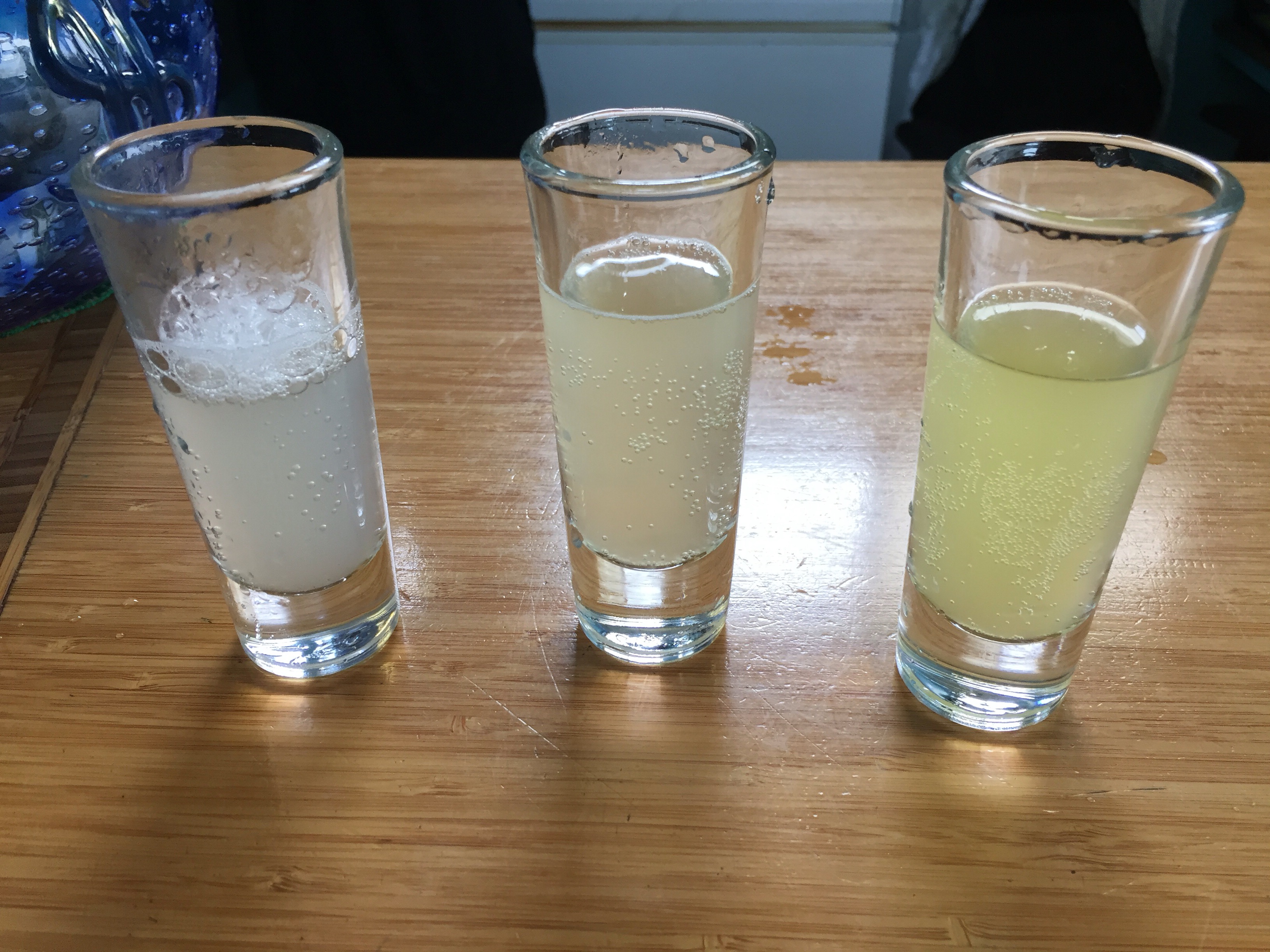 We were turned on to this place by the friendly host at Charley's. Nestled in the very back of a strip mall (we almost couldn't find it!), this little hole-in-the-wall has all the energy and gumption a startup beverage company should have. With three taps, the kombucha batches are rotated fairly frequently, and all of them are good. They also serve smoothies and cold-pressed juice, as well as a full raw/vegan menu which I didn't try. (I'll be going back, though, so maybe I will try it later).
The owner was friendly and open, with a positive crunchy-granola attitude that fits well in the Paia-Haiku area, and certainly matches the ambience of the shop. Because of strict pasteurization standards for bottling drinks, they don't bottle and distribute their kombucha outside of Maui, which is a shame…but it's definitely worth stopping in for some fresh, delicious, healthy probiotics while you're on the island.