I wish I could regale you all with stories of adventure and excitement. I wish I had tons of photos on this, my third day on the island of Maui. Certainly the last time we went to Maui, we had already been on an adventure the very first night.
This trip…well, we're taking it a bit slower this time around. We have a little bit longer stay, and we are not moving to a different vacation home halfway through the trip like we did last time.
I've discovered I'm allergic to something on Maui. I think it might be sugarcane pollen, maybe California grass; I can't be sure. Whatever it is, it's being carried around by the strong, strong winds that whip up and down the middle of the island, and I can't escape it. I started feeling the familiar scratchiness in the back of my throat as soon as we got off the plane, and it's only escalated from there. Even though I am dosing myself regularly with fexofenadine, the minute the medication wears off, my throat closes up, and I'm miserable again. (I might switch to loratadine in a few days to see if that will work any better!)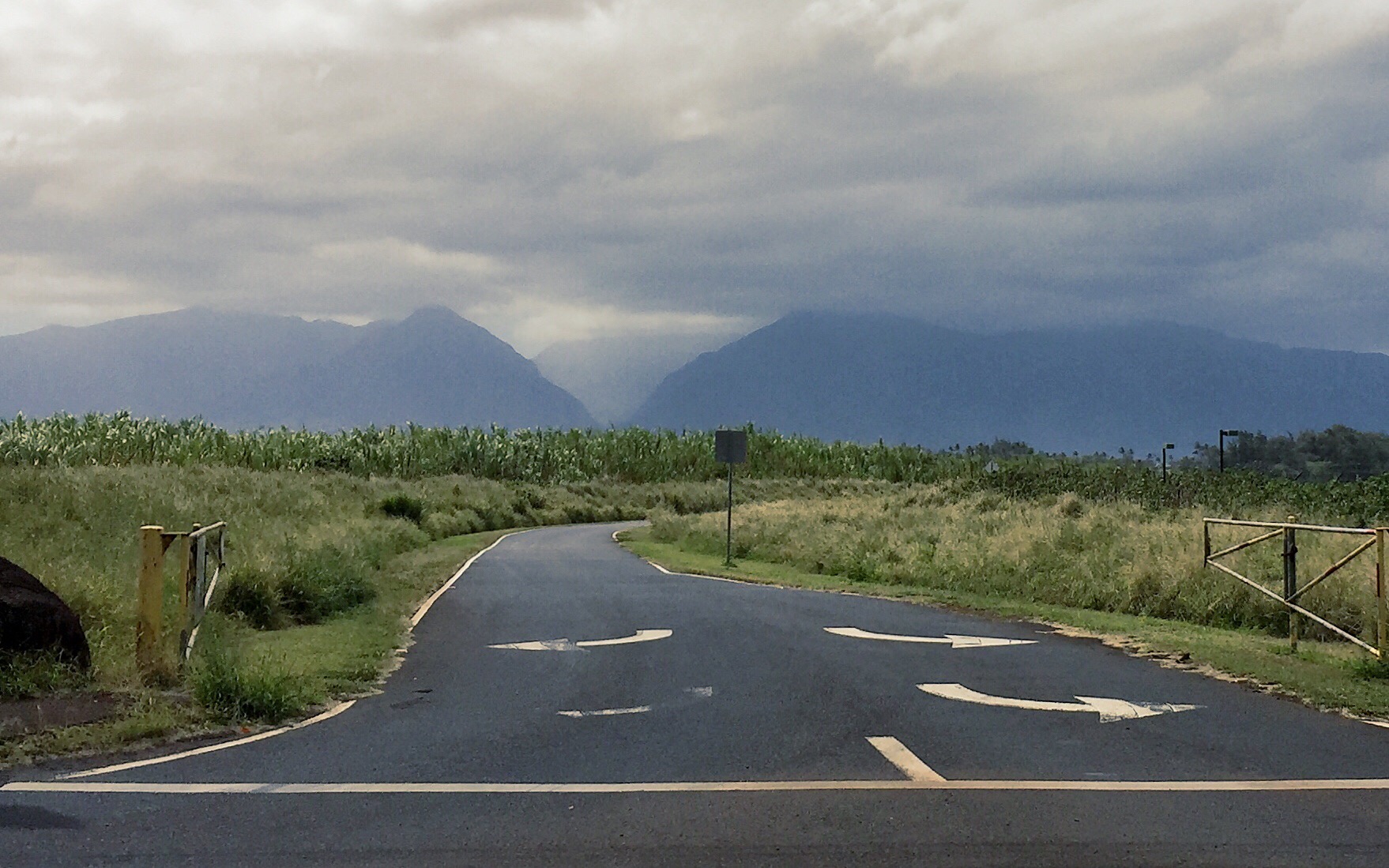 Still, we have done some wandering around, between naps, of course (naps are very important, especially on vacation!). And we've gotten to know the town of Paia quite well, with all its traffic and tourists and surfers…and other eccentricities.
Wednesday night we dined at Charley's Saloon, a rather redneck-looking restaurant at first glance, complete with live guitar music blaring from the inner confines of the establishment. To our surprise, the menu was more diverse than most, boasting not just great red meat, but also world-class sushi and homemade kombucha. Needless to say, both our palates were satisfied at the end of the meal.
Today (Thursday), we ventured over to the resort-laden side of the island, and visited the lovely farm stand that we liked so well from our previous trip. Yes, we saw views, and yes, I took pictures, but my allergies started getting a hold of me as we returned through Central Maui (or, as I like to call it, the Valley of Death), so I couldn't focus on the beauty as much as I would have liked.
Tomorrow, my mom flies in from Oahu, so we're sure to have some adventures when she arrives.