There is a general misconception in today's society that opera is only for old, rich, and snobby people. And though some Jackie Evancho fans might consider me in the last category, I must protest! I think opera can and should be accessible to everybody. You just have to discard the stereotypes of an overbearing soprano wearing horns or a tenor singing for hours and open your mind.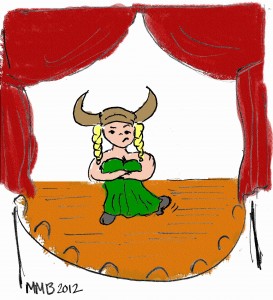 Right now, I'm in the middle of rehearsals for Puccini's Manon Lescaut, and since I co-host the Opera Company of Philadelphia's podcast, I did a little research into what might make this story appealing to audiences today. I read L'Histoire du chevalier des Grieux et de Manon Lescaut by Abbé Prévost (the book Puccini's opera is based on), and boy, was it juicy! The story centers around a beautiful young woman and her dysfunctional relationship with her first real boyfriend.
Reading the book, I felt like I could have been watching one of the Real Housewives shows or looking at a tabloid at the supermarket checkout. I stopped counting the number of times I wanted to bash my head against the wall because Des Grieux was being stupid — again — for love of this woman.
And that's when I started thinking of Britney Spears.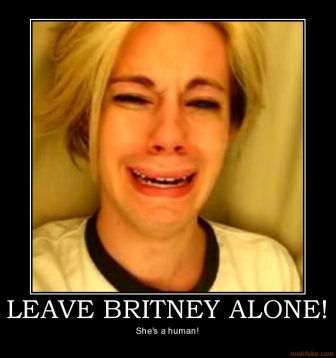 How is Britney like Manon? Both are beautiful and charismatic young women who have made many bad choices. Manon enjoys the riches and attention her new lifestyle affords her, and she (in the novel, at least) chooses wealth over love time and time again. Britney, too, has enjoyed her superstar lifestyle rather publicly, too…as chronicled in her one-season reality show, Britney & Kevin: Chaotic.
(I may or may not have watched one episode of that show. I hope you don't think less of me because of it.)
And the lyrics in Britney's Gimme More sounds quite a bit like something Manon would say. Check it out:

So there's my comparison, for what it's worth. If you want to find out more about the Opera Company of Philadelphia's production, listen to the podcast below (I'm co-hosting).

If you are in Philadelphia, come see me in it! I'm one of the fruit sellers in the first act (and a very snooty townswoman in the third act). It's a fabulous cast and an amazing production.
Manon Lescaut by Puccini
at the Academy of Music
Friday, April 20, 2012 at 8:00 pm
Sunday, April 22, 2012 at 2:30 pm
Wednesday, April 25, 2012 at 7:30 pm
Friday, April 27, 2012 at 8:00 pm
Sunday, April 29, 2012 at 2:30 pm
CLICK HERE TO PURCHASE TICKETS
Opera, Tabloids & Britney Spears