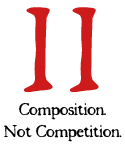 After a couple weeks' hiatus, I'm back in the Indie Ink Writing Challenge. It's good to be back, folks. This week's prompt comes from Head Ant, who writes:
An opera is being written about your life. Summarize the first act.
I've put the challenge at the top this time because I wanted to explain a little bit about what I decided to do with this totally exciting and incredibly daunting task. An opera about my life?? How in the world would anyone be able to put my complicated life into approximately three hours? I mean, heck, Harry Potter's life had to be told in almost 20 hours, and they left out huge chunks of plot from the book. Not that I'm anything like Harry Potter, but you know what I mean.
Most opera plots paint pictures in very large brush strokes. If you don't believe me, just take a look at some of this year's Twitter #operaplot contest submissions, where you have to summarize an entire opera plot in 140 characters or fewer.
The whole medium of opera necessitates skimpy plots because most of the stage time is taken up with arias about how a character is feeling. Often, action will take place off stage and explained in exposition by one of the characters as a storytelling tool to move the plot forward.
In addition, the characters portrayed in opera are usually larger-than-life archetypes who make stupid, stupid mistakes. It makes for great storytelling, but terrible living…and I decided at a very early age that I had had enough drama in my childhood to last a lifetime, so I tend to avoid the stupid, stupid mistakes as an adult. (Not that I don't make mistakes, mind you; I just don't make monumentally stupid, opera-worthy mistakes. At least I try not to).
With that in mind, I decided to create my own autobiographical opera synopsis in the style of Les contes d'Hoffmann, which is a collection of stories in which the poet E.T.A. Hoffmann is the protagonist. Each act is a fantastical tale that deals more in metaphor than reality. (This way I can also protect the identities of the innocent and not-so-innocent…but the overarching story is still autobiographical in nature)
I also decided that if I was going to create an opera synopsis, I couldn't just stop at the first act; I had to finish it. Also, I decided my opera was going to be sung in Italian. Just because. Clearly I had way too much fun with this challenge!
My challenge went out to Penny, who will post her answer to my prompt here before the end of the week.
---
The Adventures of Supermaren: the opera
Cast
Maren – mezzo-soprano
Teresa, her friend – soprano
Gianmarco, a suitor – bass-baritone
Giotto, a lawyer – tenor
Stefano, his friend – tenor
Raimondo – baritone
Chorus – friends, party-goers, wedding guests
Dancers
The Puppeteer
Young Maren (child dancer)
The Mother
Puppets
Synopsis
Prologue: Ballet-Pantomime
The Mother and The Puppeteer dance a pas de deux. Young Maren enters, and The Puppeteer begins a puppet show for Young Maren. During the show, The Mother leaves, and the Puppets begin to play with Young Maren. At first she is delighted by the attention, but soon tires and looks for her mother. The Puppets do not allow her to leave. She begs The Puppeteer for release, but instead, he attacks her and forces her to dance a twisted variation of the first pas de deux. The Puppets carry her off the stage.
Act I
A Victorian Mansion.
Maren is in a tower, singing of her romantic ideal and wondering if there is someone out there to sweep her off her feet ("Chi sarà il mio principe?"). Her friend Teresa enters, with news that the guests are arriving for her birthday party, and that the very rich Gianmarco is expected to attend. They sing a duet about the potential of a rich mate ("Non mi dispiacerebbe"). They descend the stairs to find a party in full swing. Gianmarco arrives with his friends and immediately declares his love for Maren ("Non riesco a respirare"). While he is singing, however, The Puppeteer arrives and Maren becomes afraid. She is the only one who can see him. The Puppeteer begins moving Maren around the room, throwing her first at Gianmarco, then making her spurn him. Embarrassed, Gianmarco becomes angry and tells her how worthless she is. She begs him to understand, with a reprise of "Non riesco a respirare," but The Puppeteer makes it so that she cannot sing the right words.
Gianmarco laughs cruelly at her antics and says that two can play at that game; he picks a random woman, kisses her in front of everyone, and announces that the party will continue at his house. Laughing and cheering, the crowd follows him out the door, leaving Maren alone.
Act II
A library.
Giotto and his friend Stefano are arguing over a legal point and having a great time with their debate. Maren enters, singing sadly, with The Puppeteer not far behind her. Giotto asks who she is. Stefano replies that she is a singer who has been cursed to be unlucky in love. Giotto then asks who the man is behind Maren, and Stefano does not know what he is talking about.
Curious, Giotto approaches Maren and the two start a conversation about their love of books ("I libri possono cantare"). Giotto points out The Puppeteer behind Maren, and she becomes frightened. When Giotto addresses The Puppeteer directly, he does not answer, but gestures menacingly at Giotto. Giotto encourages Maren to confront The Puppeteer, using some of the most powerful words in the world: Shakespeare's Hamlet ("Difenderci, O angeli e ministri della grazia!"). Defeated, The Puppeteer disappears and Maren is released from his clutches.
Filled with gratitude, Maren declares her love for Giotto, who sadly informs her that her love can never be requited because he only has eyes for Stefano. He leaves her, quoting the holiest of books, Winnie the Pooh: "You're braver than you believe, and stronger than you seem, and smarter than you think."
Act III
A Renaissance Faire.
Maren and Teresa sing bawdy songs about how they don't need a prince anymore: just someone who will please them. Raimondo, who has been watching them sing, stands up and applauds. He will please Maren quite well, he boasts, and takes her into his arms. As he does so, The Puppeteer appears, and attempts to capture Maren once again. But she is no longer afraid of The Puppeteer, and she joins hands with Raimondo and Teresa to banish him once and for all ("Basta, basta!"). Defeated by the power of love, The Puppeteer loses all his magic, and his Puppets, now freed, surround him an devour him.
Epilogue
Maren and Raimondo are married, and for a wedding gift, he gives her a red cape and tells her that she has the power, through her words, to reach others who have been abused or held captive by their own fears. As she puts on her cape, Maren pledges her love to Raimondo and they declare that they shall conquer the evils of the world together, to the cheers of the throng ("Evviva, evviva!").
---
Here are some of my own submissions to the #operaplot contest (no, I didn't win):