I know I usually use my blog to write about the good things going on in my life, but today I want to pause and remember a friend and colleague who took his own life yesterday.
Angel Oramas was a vibrant tenor who always had something to say about just about anything. When I first met Angel, he was hitching a ride with me to rehearsals of my first Philadelphia Singers concert: Beethoven 9 at the Mann Center in the summer of 2003. He told me so much about the people in the Philadelphia music scene during those car trips — I guess you could call it gossiping, but it was more like he was explaining to me the ins and outs of the community — that I felt so much more comfortable becoming a part of that community.
Oh, he could be a catty gossip, yes. But just behind his very well-constructed wall of perceived rancor lay a gentle, empathetic, loving man who was just as sensitive and self-conscious about his own shortcomings as the rest of us in the arts. Perhaps even more…who can say what exactly led him to give up on life altogether?
But it was those shortcomings that endeared him to me. The main thing that kept running through my mind at opera rehearsal last night (while we were all struggling to focus after hearing the devastating news of his death) was that Angel never was any good at memorizing words. I missed hearing the random syllables or mumbles that came out of his mouth, especially at this early stage of the rehearsal process. He always had every single note spot on, but the words? Nope. And I loved him for that.
He was one of my carolers at Macy's a few years ago. We had been singing the same Christmas carols over and over for a while, so we were a little punchy…and Angel — who was dyslexic AND who had not sung with our group before — had been struggling with the words of some of the lesser-known carols all day. We got to "Jolly Old St. Nicholas," which got faster and faster as we sang each verse, arriving at the last verse, sung in double time: Johnny wants a pair of skates / Suzy wants a sled…only Angel sang "shed" instead of "sled," and we all lost it.
Here's the video (my brother happened to be shooting us at the time on my dinky Canon camera). Verse 3 starts at 0:30. Angel so gracefully took our mirth in stride here, even though I'm sure he was very frustrated at having to learn so much so quickly. His grace under pressure is why I loved him.
If you are reading this on Facebook or in an aggregator and cannot see the video, you can find it here: http://www.youtube.com/watch?v=R9uYto7a-nk
He also served as an essential member of the AGMA negotiating teams for both Philadelphia Singers and Opera Company of Philadelphia, and he was there for me when I got too stressed out with union responsibilities and demands, and he talked me back from the edge when I had mini-breakdowns during those negotiations. That's why I loved him.
I know there are lots of people out there who were much closer to him than I ever was. But that doesn't make me feel any less sad. It feels like a big hole has been ripped in my world. Although I have dealt with death before, mostly within my family, I have never had to face suicide so closely. And although I know that there is nothing I could have done to stop him — we were definitely not close enough for him to confide in me about any of his demons — I still have that knee-jerk feeling of guilt, that "if only" thought that I think all of his friends are having.
So, Angel, wherever you are, I hope your demons are vanquished, and that you are finally at peace. May light perpetual shine upon you.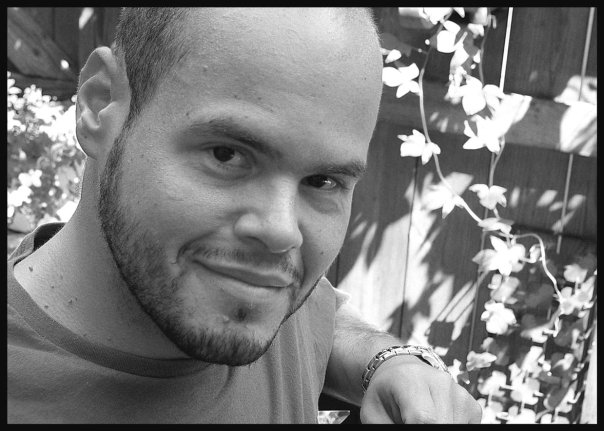 In Memoriam: Angel Oramas